Last year, we launched the Terminal app to enhance sharing URLs on Facebook. This was because we found that many Shopify store owners are not good at editing code snippet in the theme. We are looking for an easier solution than our existing one and it can serve a broader audience.
Though we didn't spend a lot of time in promotions, we found that some users loved our app. They have uploaded more than 180MB of share images into our server.
Unfortunately, Facebook seemed to ban the way we share on the platform. At the same time, Facebook has tightened the editing of link preview image since July 2017.  Therefore, we decided to completely revamp our tool for our users, a new version with a different way to work on Facebook.
We decided to develop SocialPort.io for social media managers, online store owners and publishers.
You can easily share URLs without messing with Open Graph tags or other meta tags.
Intro
SocialPort.io is a simple web app to generate a link for sharing, just like any URL shortener you're using. You don't need to install, register or configure anything. It's FREE for 500 page views at the moment and you can upload any share image you like. We'll store the link for 3 months.
How it works?
Please refer to the instructions below:
p.s. Please note that service abuse will be strictly prohibited. We don't accept fake news, content farms, link baits, phishing, spamming, violence, discrimination, hatred, pornography, nudity or any other forms of misuse of our service. These contents are not welcomed by Facebook. We will ban the user's ip forever if we discover such cases. 
This is to ensure that all normal users can enjoy our service without unnecessary problems.

Our service will be bound by Facebook Terms of Service: https://www.facebook.com/terms.php
FAQ
How long will you keep the link?
3 months. For paid plans under development, we will keep it as long as the subscription is effective.
.
Can I store the link in a web portal?
For paid plans under development, we will provide a web portal.
.
Can I use my custom domains rather than socialport.io?
For paid plans under development, we are planning to automate DNS setup to configure custom domains.
.
Can I check how many people click the shortened link and who they are?
For paid plans under development, we are planning to offer analytics of visitors.
.
How can I purchase paid plans?
It's still under development. Please refer to the pricing plans in the website. We'll contact you soon!
.
I want to raise a feature request. Can I do so?
Please leave a comment in the website's comment section. We would be happy to hear from you!
.
Who are you and where is your team?
Since 2009, we have been providing mobile apps & web development service in Hong Kong.In our spare time, we will develop products to save our time (life). Please check our company website for more info: http://www.sillycube.com
Update on 12th May 2018
The member portal has launched!
If you want to store your socialLinks or update the link previews afterward, you can subscribe to the Basic plan.
Existing SPO paid customers can enjoy a special offer. Please feel free to ping us!
You can also check our demo video of the member dashboard:
Update on 1st August 2018
We now support embedding Facebook Pixel into a short link. What it means is that you can share any content (even belong to a third party) with our socialLinks. When someone clicks it, they can be gathered by Facebook Pixel into your custom audience inside Facebook Ads Manager.
When a new store is just opened, it can hardly hit the target customers. Our new function allows you to serve targeted ads instead of wasting ad budget. It can effectively increase your ad conversion rate.
Feel free to start your free trial today!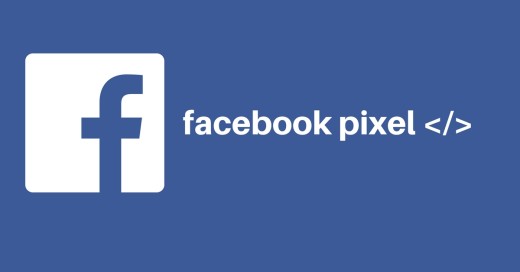 Let us know how you think about it!
If you have any comment, feel free to drop us a note via [email protected] or leave a comment in SocialPort website. We would be happy to see if it can help you to share better!