If you're running a Shopify store, you may be asking whether blogging on Shopify can help your business. If yes, in what way and should you use the platform to host your blogs, or is it better to use a WordPress subdomain? But before we take a deep dive into this exciting topic, let's set the record straight. If your business revolves mainly around blogging, the better choice is to use WordPress. However, experts suggest that if you're already on Shopify, it's better to use the platform to run your blogs.
Why? Simply because it can boost your store traffic by 40%.
If you're not confident enough to take that giant leap of faith and solely use Shopify for blogging, you can at least try writing your first 20 blog posts within Shopify. And if after that you don't see a significant increase in your store traffic, then move on to WordPress.
Is blogging still relevant in 2021?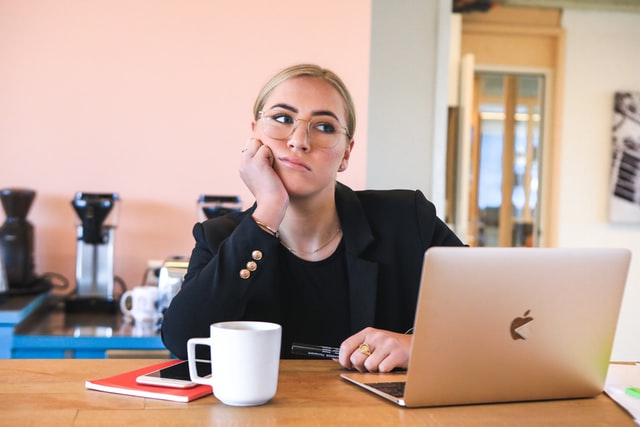 The short and straightforward answer to this question is YES, blogging in general and blogging on Shopify are both very relevant. Good posts can help businesses dominate profitable niches. If you regularly curate fresh, original, and relevant content with the right keywords, backlinks, and outbound links, it would be easy for customers to find your store and access your products.
There's no denying that blogging is pretty much useful, but the bigger question here is how frequently should you blog to generate the traffic that you need.
Sometimes, even the best blogging advice is unrealistic — it's neither a good match for your niche nor impossible in every way. Suppose you belong in an industry that relies on blogging, and you are technically capacitated to blog using your company website. Now, there are two propositions bloggers and marketers debate on this scenario — blogging excellently versus blogging frequently.
Before we decide which side has the most merit, let's discuss the pros and cons of each proposition. Blogging excellently may mean you only blog once a year, but not in a very convincing way. On the other hand, blogging frequently could mean writing a shareable and amazing 2,000-word daily. Naturally, when you write long, amazing articles, it also follows that your blog site will have a traffic boon. However, if you're not a publisher and you're simply looking to generate inbound leads, such a strategy isn't as realistic.
With that blogging practice declared not realistic, the next question now is whether it's better to blog twice weekly, post at least 400 to 600-word posts per blog, or try a mega-post, loaded with embedded content, videos, photos, and graphs.
Schedule Your Content Pipeline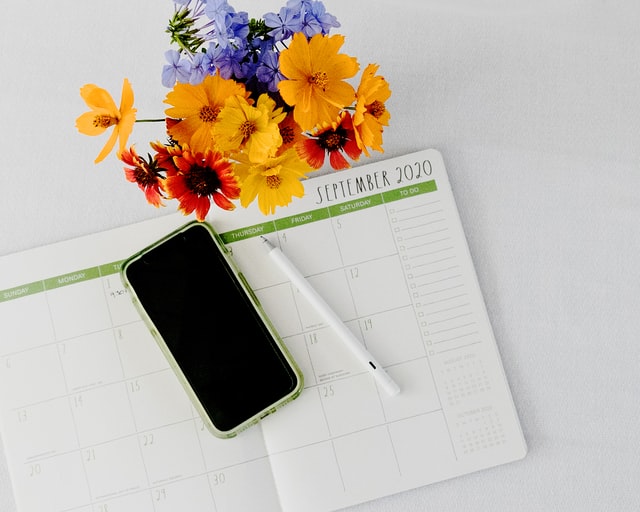 Experts suggest starting publishing your blog twice a month. This is enough for you to flex your muscles and develop a consistent blogging habit. And after publishing at least 10 to 20 posts, venture into creating two epic, explosive posts. Always think about your audience's interest. Make an effort to write long, awesome, and information-driven posts with 1,200 – 1,500 words.
While you're at it, see how you fare in your Shopify queries a week after you published your explosive post. Which post style gets the most traction and traffic? What keywords are the most productive? How about your social metrics — which posts are shared the most? The numbers won't lie, so use them to your advantage.
Why is blogging important?
To show you just how important and crucial blogging is to a Shopify store, let's take a look at Bulletproof, a health and wellness brand that sells coffee, MCT oil, proteins, food, drinks, and supplements. It may just be another wellness brand, but because of its Shopify blog, it rose from the ranks to become a movement.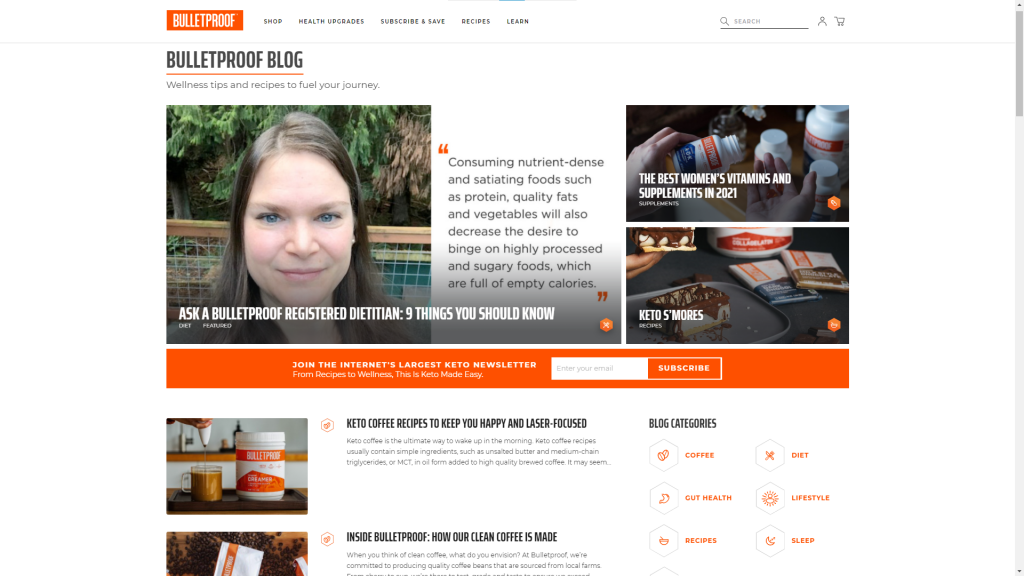 Though they're an eCommerce store, they start building their blogs just like how they build their products — with focus, precision, and effort. Their blogging strategy is pretty straightforward — they introduce the topic, explain the concept in layman, and build their reader's trust.
To show how explosive their blogging effort is, know that more than 70% of their site traffic emanates from their blogs only. If you're still unconvinced, let's take a look at the more specific blogging benefits.
CPC (Cost-per-click) skyrockets while reducing ad spending
Shopify store owners can use their blogs to lure high-quality leads to their store. Instead of paying for traditional marketing and advertising campaigns (you know how expensive Google & Facebook Ads are), you can add backlinks to your blogs that will lead your end-user to your store. When the visitors search relevant topics, they will land on your blog posts via Google. You only pay for the content cost.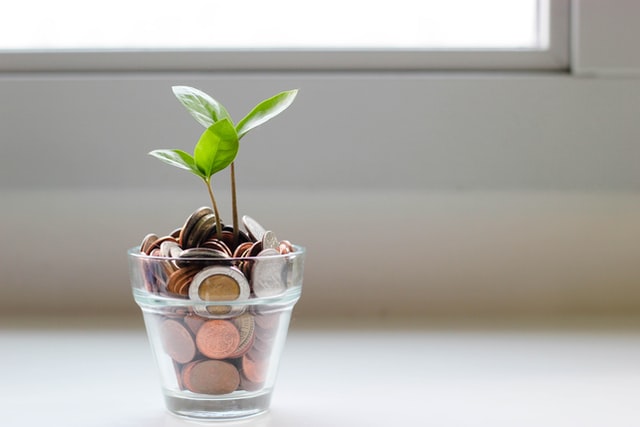 This means that you will significantly reduce your ad spending while targeting users that are highly likely to make a purchase. You see, once a reader gets hooked on your blog, there is a high chance that you have what they're looking for. If you establish yourself as an authority in your niche, there's also an equally high chance that you can persuade them easily. By clicking the backlink, you're merely closing and consummating the sales deal.
Aside from this, your site will also benefit from retargeting — a process wherein your visitors are tracked even before they visit your Shopify store. When the visitors read your blog posts, a tracker is placed. As they visit other websites, later on, these ads will also show up. Plus, if your retargeted user shares the same profile as other social platform users, there's a very high chance that your ad will also appear on the latter's searched websites. This can significantly broaden your reach.
Good for SEO
It's an understatement to say that blogging is also good for SEO. You see, when you feed Google and other search engines with relevant, unique, and fresh content, they will index your website frequently, allowing you to rank better on search engine queries. When you constantly feed your website with new blogs, Google will also index your site frequently. And the more Google visits, the greater your chance to impress them. Your search engine ranking will be based on the quality of content you curate.
Meaning, better content means higher rank.
Every webmaster aims to be a niche authority in the eyes of Google. To achieve this goal, you need to abide by the cardinal SEO rule — content is king. More valuable and more informative industry-relevant content only means that your website has a high potential to be an industry authority.
This is so because Google simply loves unique content. The more fascinating and excellent content you write, the stronger your brand authority is. This also means that people will trust what you say. And as they trust you more, the greater your chance to persuade them to make a purchase.
Long Tail keywords + Long-form articles = Consistent traffics
Long Tail keywords will help you outrank your competitors. An effective and productive SEO strategy hinges on the efficient use of long-tail keywords. To show their impact on a website's traffic, note that more than 70% of all website searches are from these keywords.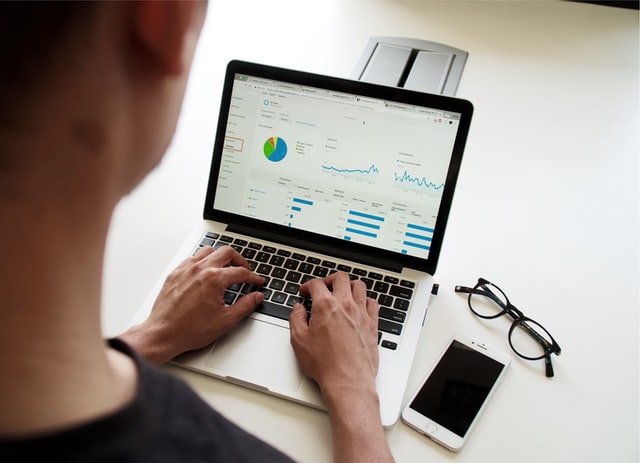 According to a study published by Conductor, an NYC-based SaaS company, even with a search query, your longtail keyword-bearing optimized post can gain the most traction. To illustrate this point, let's take the generic keyword 'virtual reality' as an example. Say, for instance, you're selling VR products like goggles and apps.
If you only use the generic keyword that's 'virtual reality' in your post, you might not find the right leads that might purchase your product. However, if you make your keyword longer and more specific, like 'VR goggles for sale, VR goggles near me, or VR apps for sale,' there is a higher chance that your post lands in the hands of your target market — people who need and has the intention to buy what you specifically sell.
Higher conversion rate for visitors come from blog posts
A high conversion rate is a good indicator that your business is doing well. This paid strategy converts mere onlookers into paying customers. You can use your blog posts as a springboard to increase your store's conversion rate. Choose the right primary and long-tail keywords, identify the right keyword density, and curate unique and relevant content. Put them all together and see how fast the right leads are picking up your sales pitch. When they are hooked by your viral content, they'll believe you more. And if they trust you, they can easily decide to click that backlink in your blog and make a purchase in your store.
Generate more backlinks from other websites
As you already know, everyone is trying to earn Google's trust and be heralded as a niche authority. This means that everyone is also trying to associate themselves with credible sites that offer reliable information. It's like defending your case with the use of credible evidence. This explains why businesses like to cite high-quality sources.
Generate high-quality sale leads if you're selling B2B or wholesales
If you're in the B2B business, you know that you have to invest time in defining your target market and building your lead list. After getting the preliminary leg work done, the next thing to do is to warm your leads before turning them into customers.
Warming leads is like building a relationship with a stranger — people and businesses you can easily start a conversation with. Instead of calling in your leads and selling your product, introduce yourself as an authority in the niche or market through your compelling blogs. If you create contents that capture their attention, you won't have a hard time introducing yourself when your foot gets into their door to close that sale.
Help customers make up their minds. 
People need to be convinced that they get the best value for the money that they part for every purchase. The best way to convince them to buy is by offering them arguments for your product or services. And how can you do this without making it appear like your talking gibberish?
Write an outstanding and informative blog that they can never refute.
How can you measure your ROI?
Measuring your content marketing ROI is necessary to check whether or not your efforts are paying off. This task is easier done with the use of Google Analytics and Google Search Console as these tools check your website traffic and its traffic sources.
How can you generate more value from your blog posts?
Now that we've established the value of regularly and consistently curating outstanding blog posts, let's now learn some ways on how else can you get more value from the same.
One of the ways of making the most out of your blogs is by setting up a content pipeline and sharing your curated content on your social platforms. Facebook, Twitter, Instagram, LinkedIn, Medium, Pinterest, and Quora are all promising platforms where you can push your content. But before you choose, you need to identify where your target market gathers.
You should also embed internal links in your product description to give your target market a chance to get to know your brand and other offerings more. This strategy is essential in building authority and trust. And it's also a great idea to start a podcast to compliment your digital content marketing efforts. Distribute your podcast to channels like Apple Podcasts, Google Podcasts, and Spotify. The more outlet you have for your blogs, the wider your reach becomes.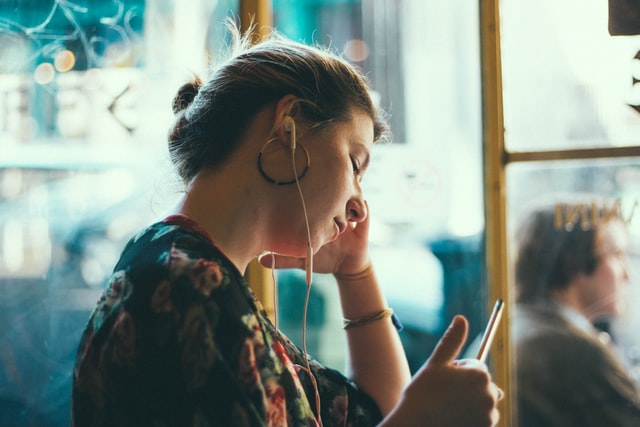 What are good topics for your blog?
Blogging on Shopify sounds easy. However, people trust brands and sites that offer them useful, factual, and informative content. So, if you want a blog that people actually read and believe in, try to work your blog content around these topics.
How-to tutorials
If you write blogs that teach people to do something on their own, you can earn their trust faster. Say, for instance, you're selling potting mixes for succulents, try writing a blog that teaches people how to repot their succulents or experiment in potting mixes.
If you're selling make-ups, it's helpful to your customers and brand if you curate content that revolves around teaching them how to correctly use a liquid mascara, eyebrow pencil, or anything within that line of the topic.
Trends & industry news
People love to learn about breakthroughs in the industry or niche they're interested in. If you can curate content that will give them first-hand information about certain trends and news, the faster you can gain their trust and patronize. 
The upcoming challenges
The future will always be uncertain, but if you can make a logical forecast about upcoming challenges in your industry and tips on how to overcome them, your target market will easily follow you around and buy what you're selling.
Curation of relevant posts
Instead of writing on your own, you can also leverage on others. Give a summary of the relevant opinions in the industry. Save your readers time from reading all the posts.
Forums like subreddit:
Look around and see what problems people are having. Work with the information you gathered and give logical, factual, and helpful answers that will solve their problems. If your answer gets a high vote, you can easily establish yourself as an authority in your niche.
Takeaway 
Blogging on Shopify may sound simple and unnecessary, but looking at how it can impact your business and drive your sales, it's safe to say that it's a strategy that businesses should seriously consider keeping. Invest in your content curation effort, balance quantity and quality, and continue to offer value to your target market. You will never go wrong with this formula. Soon enough, you'll just be pleasantly surprised at how much traction, traffic, and sales your Shopify store is reaping.
How can SPO help?
SPO team provides custom services to handcraft SEO-optimized blog posts. Before developing SPO, the team has been practicing SEO to generate sales leads. As a result, we gather countless inquiries in the mailbox till now. With over 10 years of hands-on experience, our posts can perfectly match with the Google SEO guideline.
Our 3-step unique process consists of:
keyword research to discover 3 best keywords
Construct in-depth research with your input
Tailor the unique long articles for your business (1,200 – 1,500 words)
If you're interested, feel free to contact us for a quick consultation via [email protected]. The typical charge is $350 – $500 / post.